There are 6 digital assignments in our first semester. The assignments are below:

1) March 5, 2021
Subject: Managerial defects: Improper installation of Street Lights.
To
Head of Light Management,
Kathmandu University
Dear Sir/Madam,
I am Abhishek Byanjankar, a 1st-year student of BBIS. I have been eating dinner in the mesh. I would like to notify you that the road from the mesh to the Lotus fountain doesn't have lighting of any kind.
In my point of view, it is one of the important things because many of the students go to eat at mesh. due to the lack of lighting in the area, many accidents might take place. I tripped and fell down yesterday evening due to this problem. Fortunately, I suffered no serious injury but this is a major issue.
Problem:
• No street lights, which can cause many serious accidents.
Solution:
• The technical team must be concerned about the lights.
• The light must be kept in the way from Mesh to Lotus Fountain
Sincerely,
Abhishek Byanjankar
BBIS- First Semester
---
2)March 24, 2021
https://drive.google.com/file/d/1h6n359sbgorkVbdJ5gbsRQdbHnOslhhc/view?usp=sharing'
---
3)April 11, 2021
Subject: Email to the Manager regarding degradation of the hotel.
Dear Sir,
I am writing to point out several problems I faced during my stay in your hotel and it was quite disappointing. I stayed in your hotel during my vacation trip. My stay was for three days.
Firstly, when I entered the room I switched on the Fan as it was quite hot I realized that it was not working. I immediately made a call to reception regarding this problem and requested them to shift me to another room. But they told me that there is no vacant room at the moment. I had to suffer for two days before I got shifted to another room. I could not sleep the whole night due to the very hot temperature which frustrated me a lot.
Another problem I faced was the quality and standard of food which I think was not up to the mark. I was even served stale and low-quality food because of which I experienced a frequent stomach ache.
In my opinion, the following things can be taken into consideration in order to maintain the quality of the hotel. First of all, I think you should hire a permanent technician which regularly checks electronic appliances. Also, there is a need to inspect the quality of food at regular intervals of food quality items and whether or not the staff is following guidelines properly while making food.
Hope you will take the required actions to solve problems.
Yours faithfully,
Abhishek Byanjankar
---
4)April 26, 2021
Subject: Persuasion using AIDA Model.
Write to the chief of KU Library asking him to set up an e-library.
Respected Chief,
I write to you to discuss a very important matter for students' academic life.
Due to the increase in Covid-19, the University has changed the teaching and learning to an online module, due to which the students have gone home and attended classes through online medium.
The library has been closed, classes have been closed: but the classes are running through online modes. I would like to request you to launch an e-library through which students can use their electronic gadgets. It would be great if it is implemented soon. Through the e-library, we could generate revenue through advertising, through the payment of subscriptions from the students. The students can log in through KU email and those who are from outside mail need to pay for logging in. The trial version for a week is given to the students who are from outside KU email.
Finally, it would be great to launch this e-library because it would help students to get rid of boredom and would gain some knowledge.
Sincerely,
Abhishek Byanjankar
BBIS 1st year
---
5)May 29, 2021
Subject: Recommendation Letter for a Friend.
Dear Hiring Manager,
I am writing to share with you about my friend who is highly motivated. I have known him for over 3 years as he has been a member of a club since my high school where both of us have been contributing. During his time in the club, he has been an active member.
Subigya is a team player, and always gives an opinion that is to the point of discussion. Anytime where the club is struggling, he has given the best ideas to overcome it. Subigya is a person with a positive attitude. He is always ready to help, whether it's providing tech support or creating the template for a website for our client. He is not only friendly and caring but also highly skilled. Even though he has a lot going on, he's always happy to take the time to show up or respond.
All in all, Subigya is definitely, someone that would be valuable on your team which requires a web designer.
Feel free to reach out with any questions.
Best regards,
Abhishek Byanjankar
+977-9865456868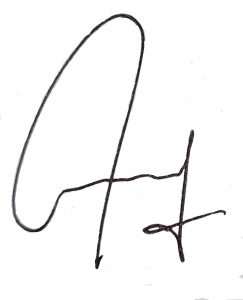 ---
6)July 16, 2021
Subject: Visual presentation
The link below is to my product review video.
https://abhishekbyanjankar.com.np/?page_id=134
---